PICASSO,
THE MODERN ART MASTER
IMAGINE PICASSO PAYS TRIBUTE TO THE GENIUS AND THE FREEDOM OF PICASSO'S CREATION
"I think this exhibition would have pleased my grandfather a lot
because he was, above all, a man of freedom." 
Olivier Widmaier Picasso, grandson of Pablo Picasso
about the Imagine Picasso exhibition 
Pablo Picasso (1881-1973) embodies the Modern Art Master: constantly reinventing himself, he revolutionized the forms and the academic aesthetics through several art mediums. An impressive 78-year career of the most prolific creative genius of all-times: he produced an average of 65,000 artworks – including paintings, drawings, prints, sculptures and ceramics.
Eminently notorious, Picasso is more than a household name in the West, he is the only artist whose name became a world-widely famous brand.
Summer 2021 in Quebec will be dedicated to the Master of Modern Art: Pablo Picasso. Alongside with the first opening of Imagine Picasso in North America, the exhibition "Figures" will display Picasso masterpieces in Musée national des beaux-arts du Québec in collaboration with Musée national Picasso-Paris.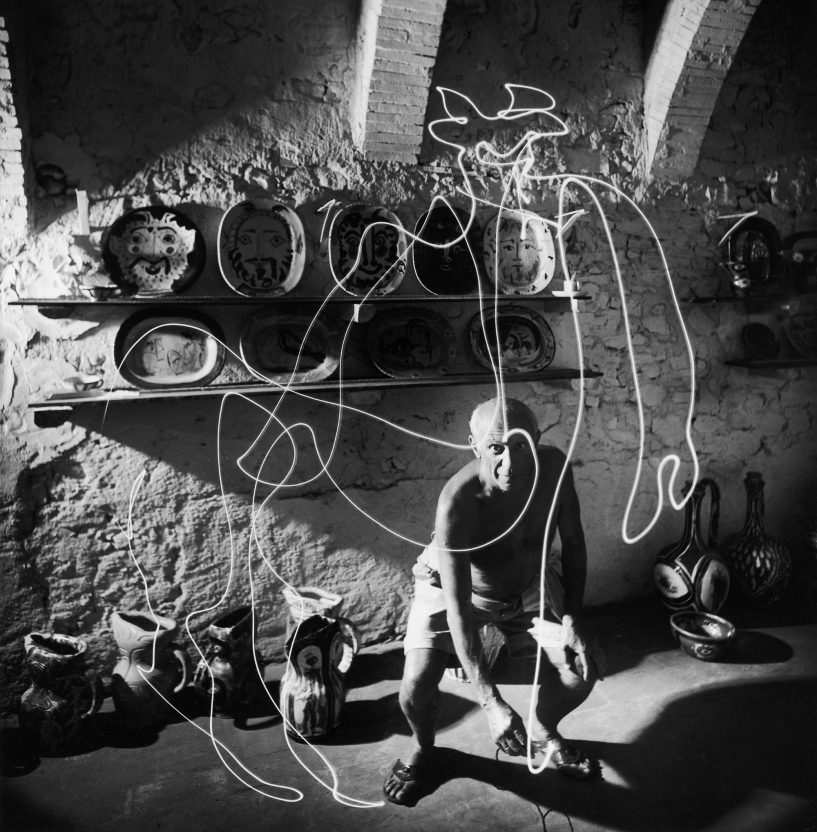 Picasso in Vallauris (1949) © Gjon Mili/ Getty Images